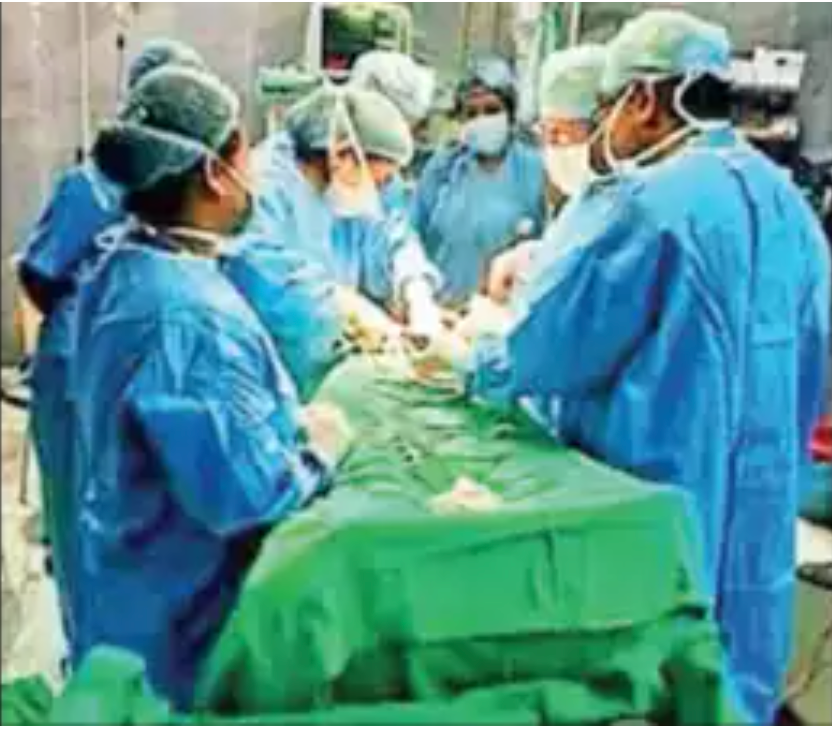 Kolkata
: With a pointy decline in Covid instances,
hospitals
are actually bouncing again so far as elective surgical procedures and OPD companies are involved. Number of deliberate surgical procedures at most hospitals is now near pre-pandemic mark.
"Elective surgeries started picking up fast from first week of February and now we are close to the pre-pandemic stage," mentioned Pradip TondonCEO of Belle Vue Clinic.
Hospitals had stored their deliberate surgical procedures on maintain for about three weeks when the Covid graph began surging in January, as directed by the state well being division.
"Even a few weeks ago, we were conducting barley 20 surgeries a day against 55 to 60 that we did in pre-Covid times. Now the number has gone up to around 45 surgeries a day. We hope to swing back to full capacity once the patient flow from Bangalesh normalizes," mentioned Sudipta MitraCEO Peerless Hospital.
The OPD footfall, too, has risen to 70% to 95% of the pre-pandemic footfall.
"At Rabindranath Tagore International Institute of Cardiac Sciences, we are now conducting about 10 cardiac and 30 non-cardiac surgeries a day along with 40 cardiac procedures. Things are almost back to normalcy," mentioned R Venkatesh, regional director (east) Narayana Health.
"The OPD numbers are rising fast which is a precursor to planned surgery cases. We expect to reach pre-pandemic planned surgery count in the next three to four weeks, if we don't see any further rise is Covid cases," mentioned Pratyush Srivastavazonal director, Fortis Anandapur.
Desun Hospital director Kamalika Dutta mentioned that even Cathlab instances had gone all the way down to virtually half throughout the third wave peak.
"It is a good sign that surgeries have started picking up from this week along with Cathlab procedures," mentioned Dutta.
Smaller models like Manipal Hospital Salt Lake used to conduct 15 deliberate OTs a day earlier
"We are currently doing about nine planned surgeries on a daily average," mentioned Arindam Banerjee, director Manipal Hospital Salt Lake.
Many medical doctors getting contaminated and sufferers afraid of visiting hospitals throughout the surge had affected surgical procedures and OPD companies. "Before the pandemic we were clocking around 30 to 35 surgeries a day. Now we are at about 20 to 25 a day," mentioned Medica Superspecialty Hospital deputy medical director Amit Ray.
Even as surgeons like Suddhasattwa Sen had been able to take up deliberate surgical procedures, sufferers weren't prepared throughout the surge. "In GI laparoscopy cancer surgeries alone we would do about 40 to 50 procedures a month before pandemic, the number had dipped to around 20. Now it's about 35," mentioned Sen who heads the division of GI HPB and oncosurgery at AMRI Dhakuria.