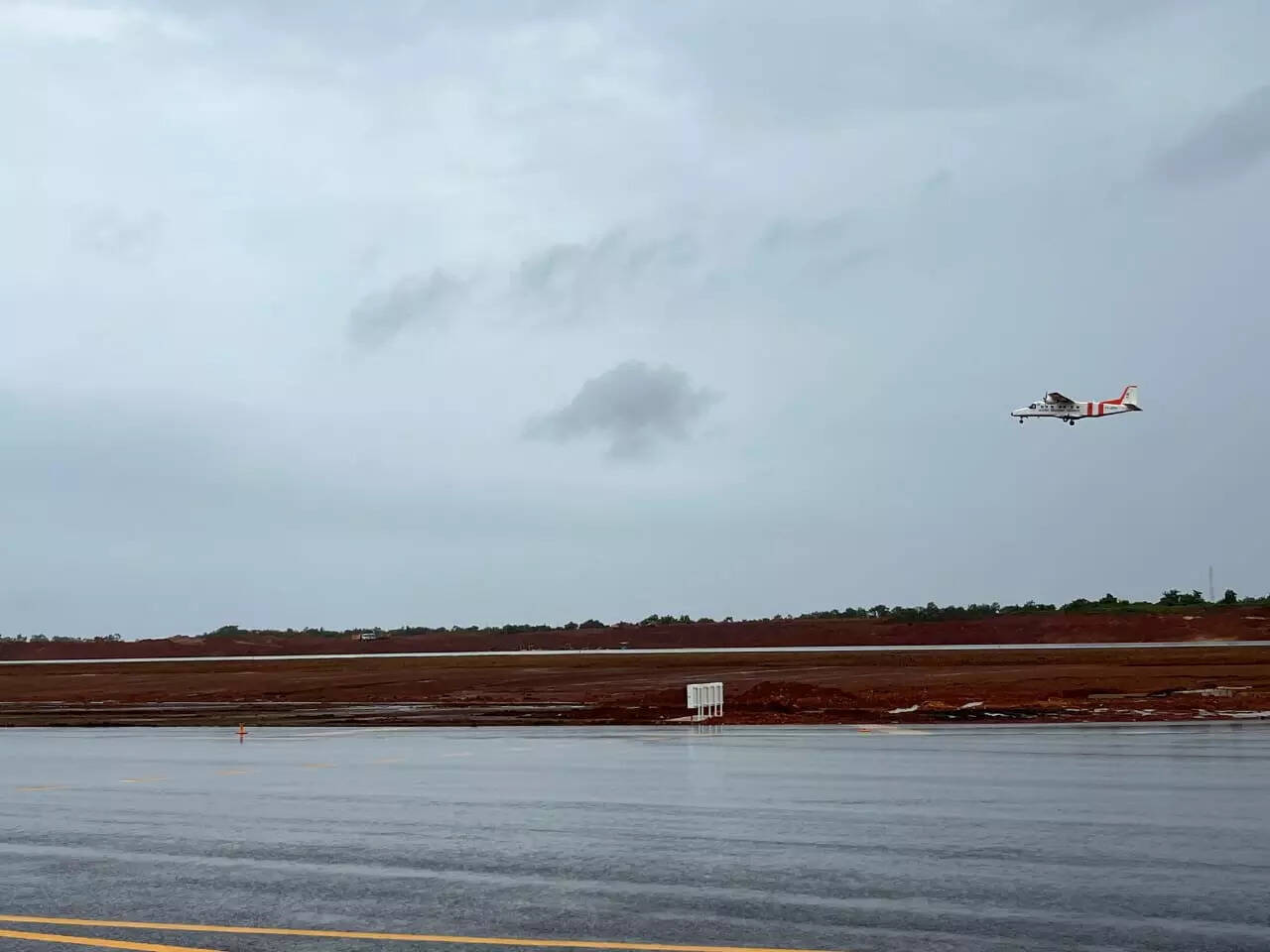 Goa's new airport, which is arising in mopa has achieved a big milestone by finishing the calibration of the Instrument Landing System (ILS) for the newly constructed runway 28 of the airport. The New Goa International Airport is developed by GMR and will likely be managed by GMR Goa International Airport Limited (GGIAL), a subsidiary of GMR Airports Limited (GAL). The new airport is anticipated to begin industrial operations quickly.
A particular plane from AAI, Flight Inspection Unit (FIU) geared up with the analyzer and ILS tools sign tracker accomplished its technical observations and fine-tuning of the tools. Subsequently, the Instrument Flight Procedures (IFP) will likely be flown and validated by a industrial airline, which as soon as formally authorised by DGCA will give a go-ahead for the industrial pilots to fly on that process. IFP is developed contemplating varied components together with the terrain, obstacles within the environment, and so forth., for the execution of a secure touchdown.
Speaking on the event, RV Sheshan, CEO, GGIAL, mentioned, "We have successfully completed ILS calibration. This ensures precise and safe landing of aircraft. This is a major step forward toward making the new airport commercially operational. As an airport operator, GGIAL is constantly working to make New Goa International Airport, the airport of choice for airlines & fliers by unlocking the true potential of Goa. New Goa International Airport will offer a plethora of employment & tourism opportunities promoting socio-economic development in Goa."
ILS is a vital navigation help to assist pilots land their plane in low visibility circumstances throughout IFR (Instrument Flight Rules) flights. ILS is used to offer correct azimuth (compass bearing) and descent steerage indicators to plane for touchdown on the runway beneath regular or opposed climate circumstances. This system can help an plane to land at a Runway Visual Range (RVR) as little as 550 m.
This ILS calibration course of is carried out by FIU Aircraft which is provided with an Automatic Flight Inspection System (AFIS). The unbiased twin receiver configuration of the system ensures very excessive integrity and repeatability of the testing/calibration outcomes. This FIU plane which conducts ILS calibration is operated by pilots and engineers of the AAI.